As Vice President of LLS's Office of Public Policy, Bernadette O'Donoghue leads strategic public policy development at the federal and state levels, providing input from patients to help improve access to care and accelerate cures.
This week was a monumental victory for cancer patients. The 21st Century Cures Act, which will significantly speed access to new lifesaving therapies, was signed into a law. Now, cancer patients, survivors and their families are closer to improved diagnostics, treatments, and ultimately, cures.
This legislation will ensure that innovative scientific research goes from bench to bedside to the patients who need it most. It includes a $4.8 billion funding increase for the National Institute of Health (NIH), including $1.8 million for the National Cancer Moonshot Initiative.
Furthermore, the law will support new biomedical research, promote innovative clinical trial designs, expand opportunities for patients' voices in the Food and Drug Administration (FDA) drug development process, and provide new tools for patients to better access experimental drugs when they have no other options.
Over the past two years, since Chairman Fred Upton (R-MI) and Rep. Diana DeGette (D-CO) launched the initiative, The Leukemia & Lymphoma Society (LLS) has been actively engaged in the initiative and has tirelessly advocated for the passage of this legislation.
With more than 30,000 letters, phone calls, and Congressional visits, LLS staff and advocates have been on the frontlines in support of the 21st Century Cures Act. We have proposed policies focused on the needs of patients, met with White House and FDA officials, amplified the voice of patients in front of Congress, mobilized to visit elected officials across the country, and rallied communities across the country to advocate for this legislation.
As we celebrate this victory, we also know there is more work to be done. LLS will play a vital role in ensuring that the law is implemented appropriately. When the legislation goes under annual review by Congress to approve investments in medical science, we will be there. When additional actions from the NIH and FDA are needed to enact policy, we will be there. We will continue to serve as the voice for blood cancer patients every step of the way, as we work to accelerate cures.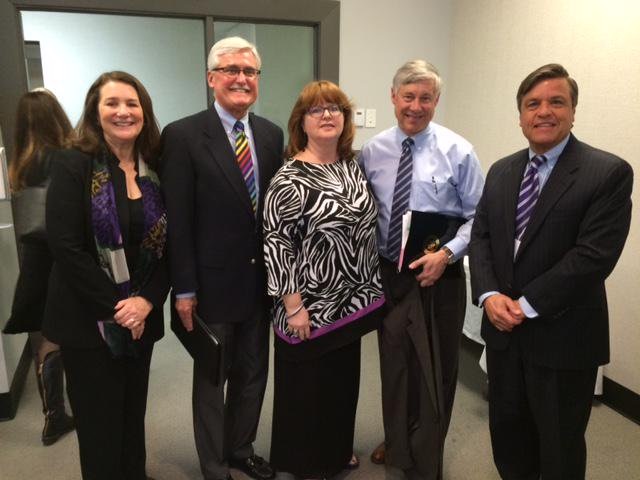 LLS advocates and staff met with Chairman Fred Upton and Rep. Diana DeGette at the Energy and Commerce Committee round table in Kalamazoo, Michigan in April 2015. (Source: @LLSAdvocacy Twitter)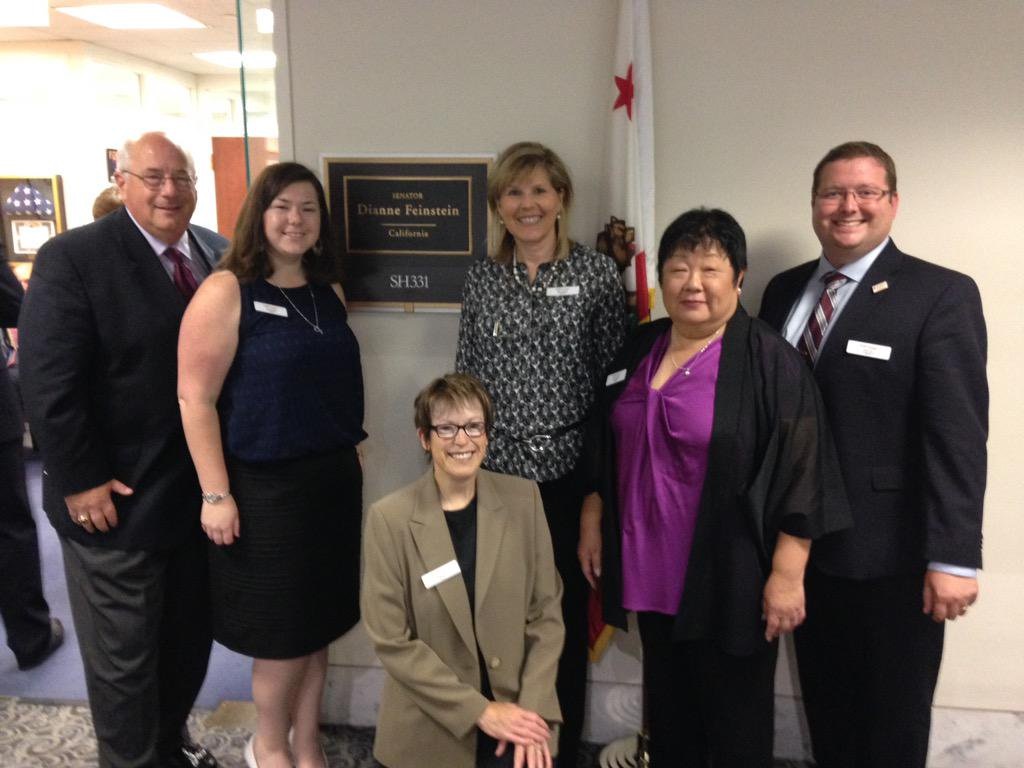 LLS advocates and staff on Capitol Hill meeting with Senator Dianne Feinstein (D-Calif.)'s office in June 2015. (Source: @GailGoodell Twitter)