Surprise medical bills can reach tens of thousands of dollars and devastate patients and their families. Help protect patients from this practice now.
Congressional leaders have one last chance to pass legislation to protect patients from surprise medical bills this year. These are the bills patients receive when, for instance, they get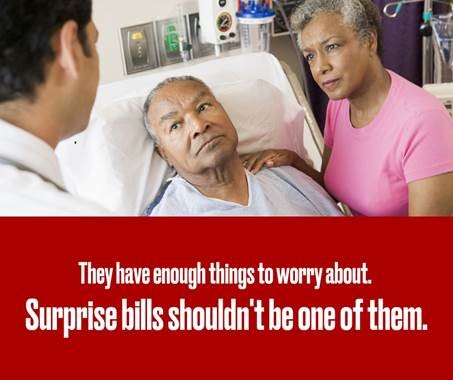 healthcare at an in-network facility but – unbeknownst to them – are seen by an out-of-network provider.
LLS advocates have lobbied for a comprehensive, patient-centered fix to surprise medical billing for years. Lawmakers are working to move a bi-partisan solution, the No Surprises Act, as part of a must-pass government spending bill that's moving this week, so it's imperative that you contact your senators in support of this fix for surprise medical bills right now
This legislation will protect patients from surprise medical bills from emergency and non-emergency services, including cancer care. While we continue fighting to end surprise medical billing once and for all, this legislation will protect millions of cancer patients from the financially devastating practice of surprise medical billing when they receive cancer care.
We need the Senate to pass the No Surprises Act that will protect patients from surprise medical bills this week. Take just a minute to call your senators today.
After such a difficult year, especially for people living with compromised health, it would be INCREDIBLE to end it with a fix that will protect more patients from receiving expensive surprise bills.
Thank you for sticking with us in this fight and helping get this legislation over the finish line!