This March was both my 27th birthday and my one-year "birth" day from when I received CAR-T immunotherapy. I had relapsed twice at that point and could hardly handle more chemotherapy. Now just over one year later, I remain in remission and feel incredibly lucky.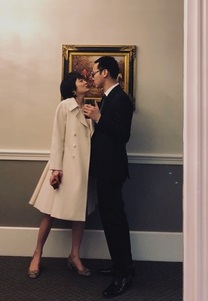 I was first diagnosed with primary mediastinal large B-cell lymphoma in January 2018, after a month of experiencing chest pain. I had just finished my first semester of my Master's degree and then took a medical leave of absence for six cycles of R-CHOP. Things were looking good, as I was in remission and rewarded a fellowship to study in Taiwan. I just wanted to move on. Little would I know that just months later, I would relapse and have to cut my fellowship short, fleeing back to Maryland for salvage chemotherapy, R-ICE. The plan was to wait for a match for a stem cell transplant. But it was too late. I had relapsed again, and it felt absolutely devastating, to say the least.
In hindsight, however, I believe this was a blessing in disguise, as I decided to take charge of my treatment. Rather than go with an intense treatment plan of more chemotherapy and then radiation, only to hope for a chance at the transplant again, I sought the help of a CAR-T oncologist at the University of Maryland Medical Center. Soon, I was being admitted to start what ended up being nearly two weeks in the hospital, with two days in the ICU—one of which on my 26th birthday. The treatment's side effects were not nice to me, but in the end, the killer T cells worked. My own immune system had been awoken.
Throughout this journey, my parents served as the best caregivers I could ever ask for. They took turns staying with me at the hospital, as well as attending every single appointment I had and continue to have. Equally important, I had my boyfriend who is now my husband (would you believe that we met on a dating app?). We met just months before my diagnosis in Taiwan, and while most of our relationship had been long-distance during my treatment, he has made every effort to show support. We now live together and study in the DC area, with hopes of giving back to the community and serving fellow cancer patients and survivors.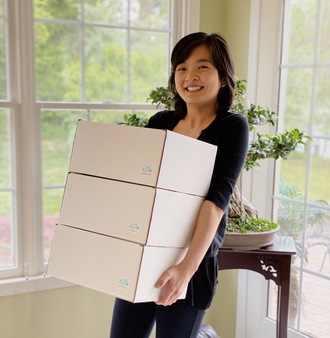 After graduating with a Master's degree from Georgetown University amidst this pandemic, I am working on a nonprofit social enterprise that gives thoughtfully designed, curated cancer care kits to patients throughout the United States. As of August 3, Kits to Heart (http://kitstoheart.org/) has been able to donate 212 kits. Especially now, patients and social workers need some joy, and based on initial feedback, it certainly provides more validation that we can and need to care better.