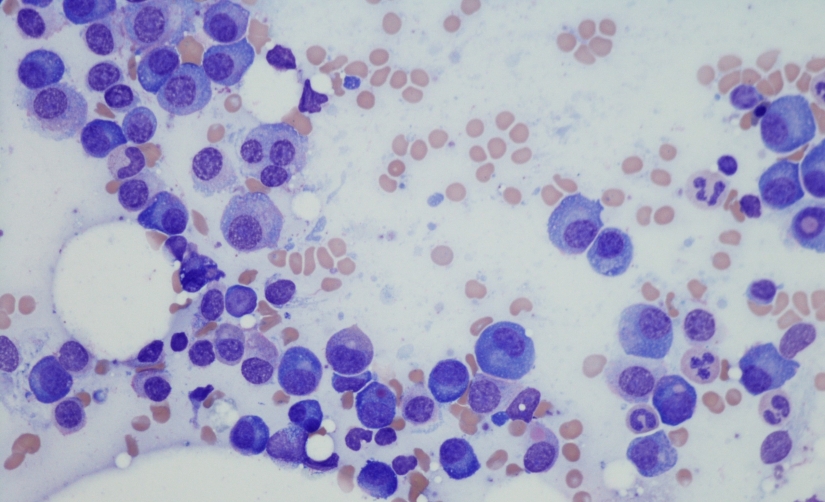 Some promising news as Myeloma Awareness Month kicks off: the U.S. Food and Drug Administration (FDA) approved today a new therapy for patients with relapsed/refractory multiple myeloma. The approval provides an important new treatment option for patients with difficult-to-treat multiple myeloma.
The new therapy, called isatuximab (Sarclisa®), is approved in combination with pomalidomide and dexamethasone for the treatment of adults with multiple myeloma who have received at least two prior therapies, including lenalidomide and a proteasome inhibitor. Isatuximab is a CD38-directed monoclonal antibody that works by helping certain cells in the immune system attack multiple myeloma cells.
LLS research helped support the advancement of this therapy. LLS has helped advance 47 of the 54 blood cancer treatment options approved by the FDA since 2017 to date.
Read the FDA announcement here and learn more about our efforts to lead innovative treatments and care for patients with myeloma on LLS.ORG here.