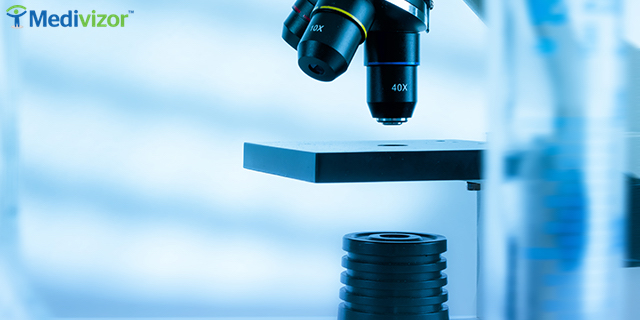 In a nutshell
This article reviewed different options to preserve or restore fertility in female patients with lymphoma or leukemia.
Some background
Impaired reproductive function is one possible side effect of aggressive chemotherapy and radiotherapy for cancer. In severe cases, intensive anti-cancer treatment can lead to fertility loss. 7 to 9% of new cancer cases in women are of lymphoma or leukemia. Fertility options should be offered to patients before, during, and after anti-cancer therapy to avoid or reduce the risk of fertility loss. Options may include embryo or egg freezing, hormone therapy, and surgery.
Methods & findings
Embryo freezing remains the standard option for preserving fertility in female patients. It involves preserving mature oocytes (eggs) via slow freezing. Stimulating the ovaries to produce eggs is done first, followed by in vitro fertilization (IVF). The eggs are then fertilized using IVF, a procedure that requires sperm donation. These fertilized eggs, or embryos, can then be kept frozen for at least ten years. About 30% of these embryos lead to successful births in healthy women. In female patients with cancer, this rate is slightly lower.
Egg freezing is another fertility option. Like embryo freezing, this also involves stimulating the ovaries to produce eggs. After the eggs are collected, they can be frozen directly without IVF and sperm donation. Patients who do not want sperm donation may prefer this option. About 6% of these eggs lead to successful births in healthy women. However, the success of this option in female patients with cancer remains under investigation.
Medications that mimic GnRH (gonadotropin-releasing hormone) are another fertility option. One example is leuprolide (Lupron). This treatment blocks the function of the ovaries, which helps make them less sensitive to chemotherapy. However, this treatment does not protect the ovaries from radiation, so it is typically recommended only during chemotherapy.
Surgery can be used to move the ovaries away from the pelvis to protect them from radiation exposure. This surgery is called oophoropexy. However, this procedure does not protect the ovaries from chemotherapy, so it is usually recommended only before radiotherapy. Alternatively, dividing radiation therapy into multiple treatments over several weeks can also help reduce damage to the ovaries.
Ovary tissue freezing and IVM (in vitro maturation) are additional options. Tissue from at least half of one ovary is removed before anti-cancer treatment. The removed tissue can then be frozen and reintroduced back to the same patient after the cancer is treated. Another option is to remove immature oocytes (eggs) from the tissue for IVM. This method helps these oocytes mature, and IVF can then be used to produce embryos.
The bottom line
This article reviewed different options for preserving or restoring fertility in female patients after anti-cancer therapy for lymphoma or leukemia. The authors suggest that these options should be offered before, during, and after treatment.
---
Published By :
Annals of oncology: official journal of the European Society for Medical Oncology
Original Title :
Preserving fertility in female patients with hematological malignancies: A multidisciplinary oncofertility approach.


Please consult your physician as to how this study may relate to your specific condition. You may also call an LLS information specialist at 1-800-955-4572.