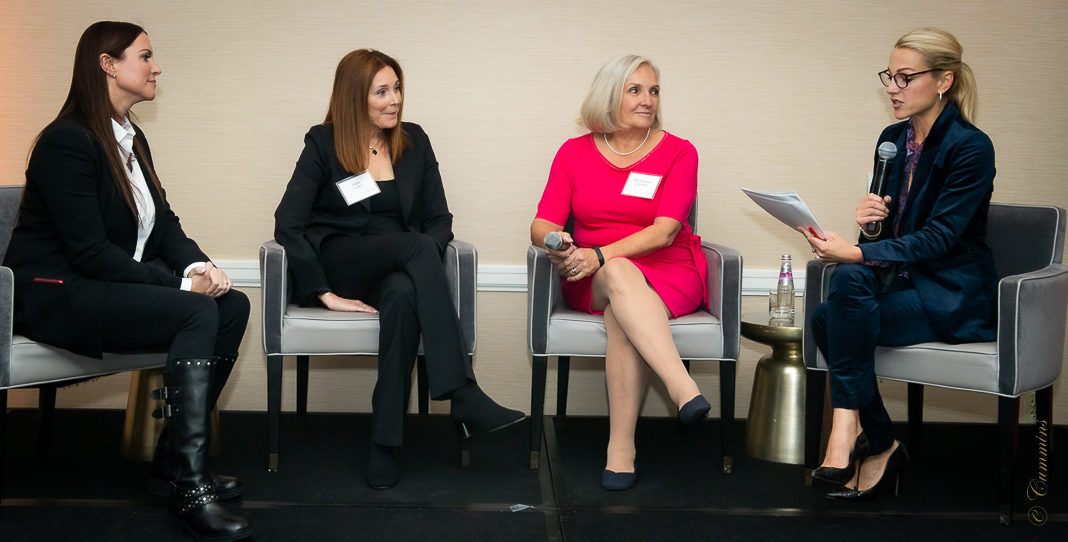 "Women have the power and when we join together, we can make all the difference."
With those words, Stephanie McMahon, Chief Brand Officer at WWE, captured the theme of The Leukemia & Lymphoma Society's (LLS) "Women Curing Cancer" initiative, which brings together philanthropic women to move collectively the needle in cancer cures and access to treatments.
On Wednesday, Stephanie joined LLS's Chief Medical Officer Dr. Gwen Nichols, and LLS volunteer Julie Guillot, who lost her 9-year-old son to acute myeloid leukemia, in a powerful and personal panel discussion about their commitment to fighting pediatric cancer. They were joined by about 50 philanthropic women at the Four Seasons Hotel in Washington, D.C., to listen to the panel and network over a common goal to drive more research and help for patients with cancer.
In a discussion moderated by Fox Sports anchor Lindsay Czarniak, the women shared their personal stories and desire to change the paradigm of treatment and care for children with cancer.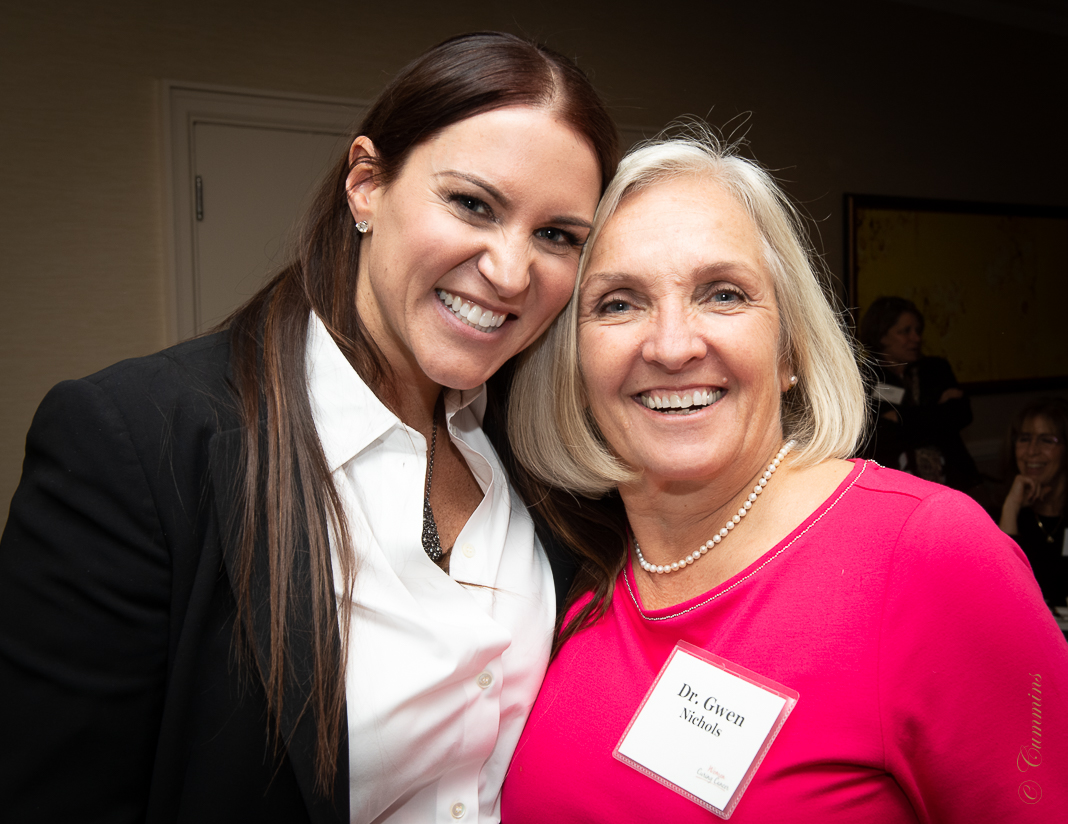 Stephanie spoke of the collaboration that WWE and their Superstar Roman Reigns have launched with LLS to generate awareness and support for research to find new and better treatments while enhancing support and care for children with cancer. WWE is leveraging its global platforms, including TV broadcasts, live events, WWE Network and digital and social media to support LLS's Children's Initiative.
She also spoke of her personal commitment to philanthropy and how her passion for helping children with cancer is aligned with the priorities of LLS, which is why the partnership is so important to her.
Dr. Nichols described The LLS Children's Initiative, a multifaceted program to increase LLS's investment in pediatric cancer research grants, expand education and support services for children and families, and launch a global master precision medicine clinical trial in pediatric acute leukemia. She emphasized the urgent need to do more for children and why it's been such a challenge to develop new therapies for children. Only four cancer drugs have been approved for first use in children over several decades while scores have been approved for adults.
Julie, who is volunteering with LLS to bring in new partners to support The LLS Children's Initiative, spoke of the devastating loss of her son, Zach, to AML, after brutal rounds of treatment and why she chose to help LLS. She said it would take a significant collaboration and "you need the force of a big organization like LLS to drive forward therapies."
Earlier in the day, Stephanie, Dr. Nichols, and the two founders of Women Curing Cancer, Evelyn Bata, a clinical counselor, University of Maryland University College professor, and an advocate for women's and children's issues, and LLS National Board Member Lynne O'Brien, a policy analyst and government affairs expert, formerly with the White House Cancer Moonshot under Vice President Joe Biden, participated in a morning news segment on FOX5DC.
The women who have joined the "Women Curing Cancer" movement have committed to donating at least $100,000 to support the LLS mission. The group is dedicated to supporting programs like The LLS Children's Initiative and LLS's Career Development Program, a grants program supporting blood cancer researchers at a critical juncture early in their careers.
To learn more about Women Curing Cancer, contact Christy.Plunkett@lls.org, director of advancement of the LLS National Capital Chapter.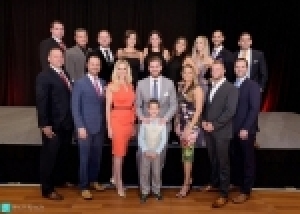 top and middle photos by Jeanine L. Cummins