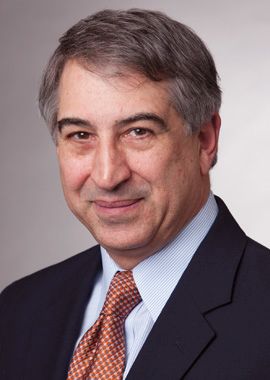 Today, Vice President Joe Biden's National Cancer Moonshot announced a new series of commitments from federal agencies, private, philanthropic, and academic sectors, and the patient advocacy community, to accelerate cancer research progress and bring the most promising science and clinical developments to cancer patients quickly.
I have the honor of attending today's Cancer Moonshot events in Washington, D.C., in support of The Leukemia & Lymphoma Society's unrelenting commitment to the Moonshot's agenda. In our 67-year history, we have invested more than $1 billion in research to advance lifesaving treatments and cures, and improve the quality of life of patients and their families.
In conjunction with today's Moonshot announcement, I am extremely proud that tomorrow we will officially launch a truly unique and innovative clinical trial for patients with acute myeloid leukemia (AML), one of the most deadly blood cancers, which has seen few improvements in treatments in more than 40 years.
This groundbreaking clinical trial will use advanced genomic analysis to identify genetic mutations and test several investigational, targeted drugs to develop a precision medicine approach to treat AML patients. With a commitment to collaboration, this trial will involve multiple medical institutions, drug companies, and the U.S. Food and Drug Administration (FDA) to drive this research forward.
Through clinical trials like this, researchers are able to discover new therapies and, ultimately, cures. Clinical trials are an essential foundation for the advancement of scientific research and life-saving treatments.
As part of today's announcement, we also announced our commitment to increase access to clinical trials through a collaboration with the National Black Church Initiative (NBCI), a faith-based coalition of churches, by providing education about clinical trials to approximately three million African Americans in major cities throughout the country over the next five years. The educational initiative will have a special focus on blood cancers – specifically multiple myeloma, which is more than twice as common in African Americans as non-minority populations.
We will also increase our efforts to help patients enroll in clinical trials by expanding our personalized clinical trial navigation service, aiming to help 2,500-3,000 patients enroll in clinical trials over the next five years. Our masters-level Information Specialists work tirelessly to help patients find and enroll in clinical trials to access the most cutting-edge treatments for their diagnosis.
The release of today's Cancer Moonshot report signifies an important next step in our effort as a nation to accelerate research to find a cure. At LLS, we are thrilled that the administration continues to maintain a heightened national focus on accelerating science and medicine. We're ready for lift off.
Louis J. DeGennaro, Ph.D., is CEO and president of The Leukemia & Lymphoma Society