LLS Community is launching a new series focused on highlighting research in blood cancer. The first in this series focuses on Acute Lymphoblastic Leukemia (ALL). If you have a suggestion for a research highlight, please email to community@lls.org.
The five-year survival rate for a child with leukemia 50 years ago was a dismal 3%, but with the advent of combination chemotherapy as standard of care in the 1960s, increasing understanding of the disease, and more recent discoveries of novel therapeutics, cures are now possible in children. LLS has been at the forefront in improving outcomes for patients with ALL. LLS supported pioneering work at the University of Pennsylvania, where researchers helped develop the first CAR T-cell immunotherapy for ALL, tisagenlecleucel, known commercially as Kymriah®, which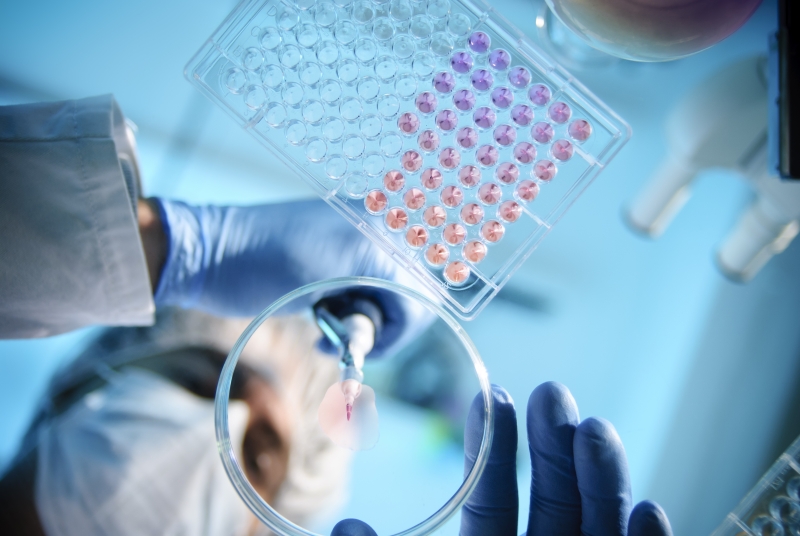 attained approval from the U.S. Food and Drug Administration in 2017. There is still much work to be done and LLS is again leading the charge for ongoing and future work in the ALL landscape, both in pediatrics as well as in adults, where there remains tremendous unmet medical need.
Acute lymphoblastic leukemia (ALL) is a malignant transformation and proliferation of white blood cells called lymphocytes. The hallmark of ALL involves chromosomal abnormalities and genetic alterations associated with differentiation and proliferation of the malignant cells. In 2019, it is estimated that approximately 6,000 new cases of ALL occurred in the US, which is less than 4% of all blood cancers. Roughly 50% of these ALL cases occur in children and represents greater than 30% of all pediatric cancers. The incidence of ALL follows a bimodal distribution, with the first peak occurring in childhood and a second peak occurring around the age of 50.
In children, survival rates for pediatric ALL have dramatically improved in the past 50 years, with cure rates exceeding 85% in children. However, resistance to therapy is common and for some children or adolescents many therapies simply do not work, resulting in the use of multiple rounds of alternative chemotherapy. Beyond this, the current therapies often lead to long term side effects (i.e. central nervous system impairment, cardiovascular issues, bone growth defects). Therefore, there is urgent need to develop safer, more effective treatments for ALL, particularly for children who are refractory or resistant.
In adults, despite advances in management, the backbone of frontline therapy remains multi-agent cytotoxic chemotherapy and for patients who can tolerate it, allogeneic (donor) stem cell transplantation. Elderly patients are often unable to tolerate such regimens and often face a particularly poor prognosis. Only approximately 30–40% of adult ALL patients achieve long-term remission.
Are you a Patient or Caregiver? Click here for our free informational booklet on ALL. The ALL Adult guide can be downloaded HERE and the pediatric ALL booklet will be availalbe in January 2021.
The Leukemia & Lymphoma Society is supporting research assessing new targets, pathways and therapies for ALL.
For this highlight, we will focus on the research of Dr. Jerry Chipuk, Ph.D., Icahn School of Medicine at Mount Sinai, who recently identified that dynamin related protein 1 (DRP1)-dependent mitochondrial fission is required for RAS-induced cellular transformation. He proposes to investigate how DRP1 governs leukemia cell survival and chemotherapeutic responses using state-of-the-art imaging, metabolomics, and apoptosis techniques with cellular models and ex vivo leukemia patient samples to ultimately determine whether DRP1 is a novel druggable target to kill leukemia cells. For more on Dr. Chipuk's research, click HERE.