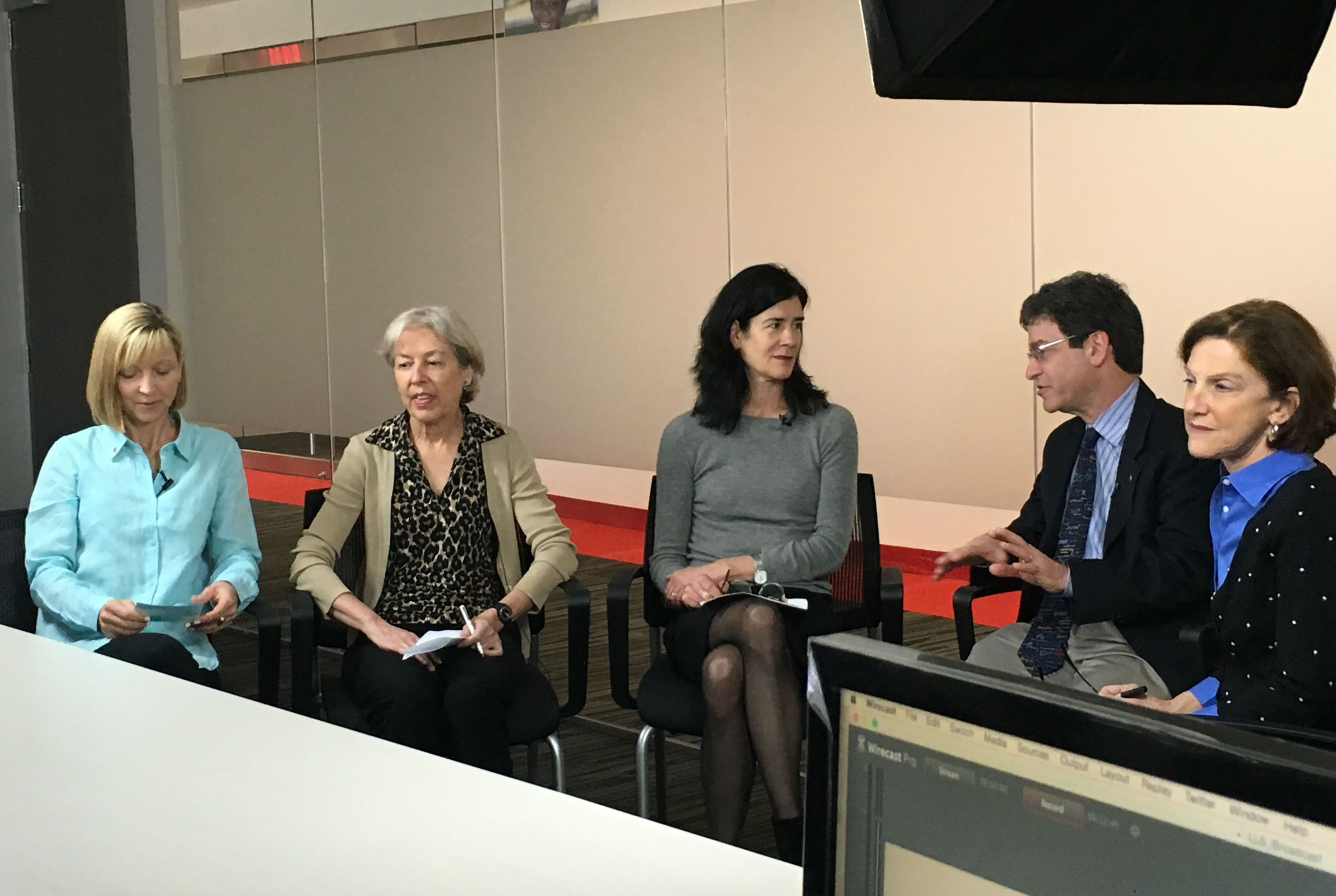 What is AML? What research is underway? And what resources are available to patients?
The Leukemia & Lymphoma Society recently joined up with Patient Power and the MDS Alliance to host an AML Awareness Day and answer those questions.
The April 21 webcast was moderated by Carol Preston, host of Patient Power, an online portal offering cancer information for both patients and professionals. Preston is also a chronic lymphocytic leukemia (CLL) survivor.
The panelists were Ellen Ritchie, M.D., of Weill Cornell Medicine/New York-Presbyterian, an AML expert; Lee Greenberger, LLS chief scientific officer; Vonnie Sullivan, an acute myeloid leukemia (AML) survivor; and Beatrice Abetti, director of LLS's Information Resource Center.
Recognizing that survival rates remain low and there have been few changes in the standard of care for patients with AML over the past 40 years, the panel discussed the importance of focusing on improving outcomes.
"The lack of new drugs underscores the need for research to find new therapies, which is why LLS is making so much effort in this area," Greenberger said.
Sullivan was diagnosed four years ago, and is among those rare patients to have achieved an enduring remission. She recalled that the most difficult part for her was telling her young children she would be in the hospital for four to six weeks while she underwent chemotherapy treatments. She acknowledged she is fortunate.
"A lot of people I have met along my AML journal have not been as lucky," she said.
The full one-hour program can be viewed here.