LLS President and CEO Louis J. DeGennaro shares his optimism about LLS's role and promise for patients.
As ironic as it may sound, I look forward to a day when we can put this organization out of business. My hope is that one day, all the effort we put forth at The Leukemia & Lymphoma Society (LLS) brings an end to blood cancers. We are at a unique moment in our history. New technology is bringing us deeper understanding of the causes of cancer, and new therapies are helping to bring us closer to our goal of a world without blood cancers. We have much to look forward to and much work to do in 2017.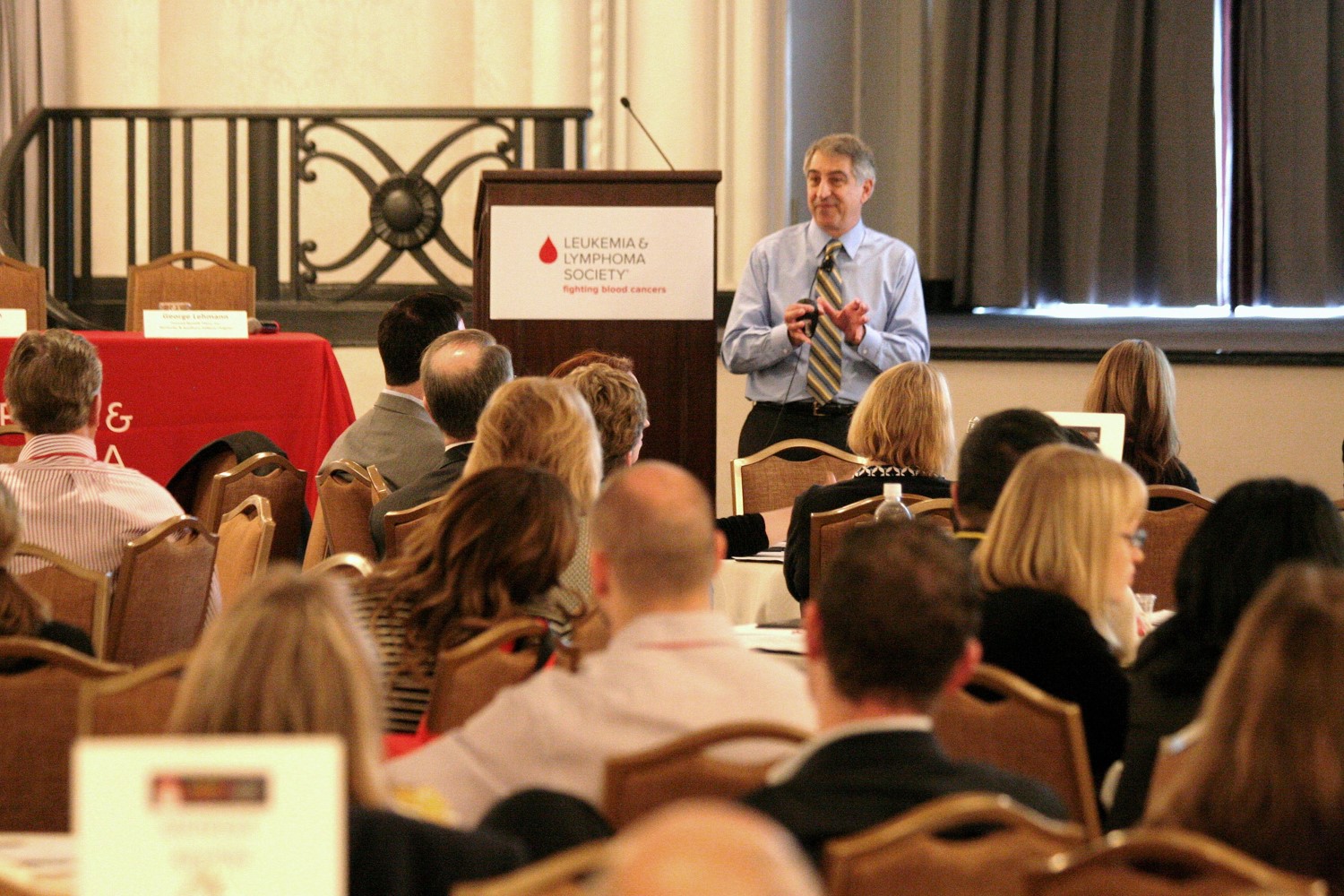 Immunotherapy
Progress continues in this new medical frontier, and LLS-funded researchers are on the forefront of efforts to harness the immune system to fight cancer. We have seen dramatic success for patients with acute lymphoblastic leukemia and chronic lymphocytic leukemia with an immunotherapy treatment called CAR-T, where a patient's immune T-cells are genetically reprogrammed to recognize and attack cancer cells. We have supported work in this area for more than 15 years, at University of Pennsylvania and other institutions. Kite Pharma, a partner in our Therapy Acceleration Program (TAP), announced important results of a clinical trial in CAR-T this fall. Kite is moving closer to seeking FDA approval of this therapy for patients with lymphoma in the coming year.
Precision Medicine
The goal of Vice President Joe Biden's Moonshot to Cure Cancer is to achieve a decade's worth of progress against cancer in five years. LLS announced a significant commitment to this goal, by going on the offensive against one of the most deadly cancers – acute myeloid leukemia (AML). In October, we launched our groundbreaking Beat AML Master Trial, an unprecedented collaborative clinical study aimed at advancing precisely targeted treatments for patients who desperately need new and better outcomes. We expect to begin enrolling and treating newly diagnosed AML patients with investigational targeted therapies by the end of this year.
More Hope for AML Patients
In addition to the Beat AML Master Trial, we shared additional encouraging news for patients earlier this year. Another TAP partner, Celator Pharmaceuticals (recently acquired by Jazz Pharmaceuticals), announced promising results from a Phase 3 trial supported by LLS for its drug, CPX-351, for high-risk AML patients. Jazz plans to seek FDA approval in the coming year. If approved, this development, as well as the previously mentioned Kite milestone, would mark the first time that LLS's direct investment in biotechnology companies resulted in helping bring new therapies to patients, a significant achievement for LLS's venture philanthropy initiative.
Helping Patients Find Clinical Trials
LLS is particularly committed to helping patients enroll in clinical trials. We have enhanced our Information Resource Center (IRC) clinical trial navigation service to help more patients learn about and enroll in clinical trials. This enhanced support will allow our specialists to conduct an in-depth assessment of each patient's medical history and current status to determine which clinical trials would be suitable for them. Our IRC is truly unique in the breadth of services we provide to blood cancer patients, families and caregivers.
Bringing the Patient's Voice Forward
LLS continues to ensure that patients' voices are heard, through our policy, advocacy and access work. We are currently conducting a survey focused on understanding what AML patients and their caregivers want from their treatments. The results of this study will be shared with the FDA, drug companies and academic researchers to help guide drug development for AML.
Commitment to Leading Edge Research
LLS has committed $40.3 million in new research investment this year – including 75 new academic grants in LLS's research portfolio of 300 projects worldwide. Through this investment, LLS will continue to advance more breakthrough therapies and help save more lives, until its mission is complete.
Let's work together to build on our successes in 2017 as we continue to strive for a world without blood cancers.