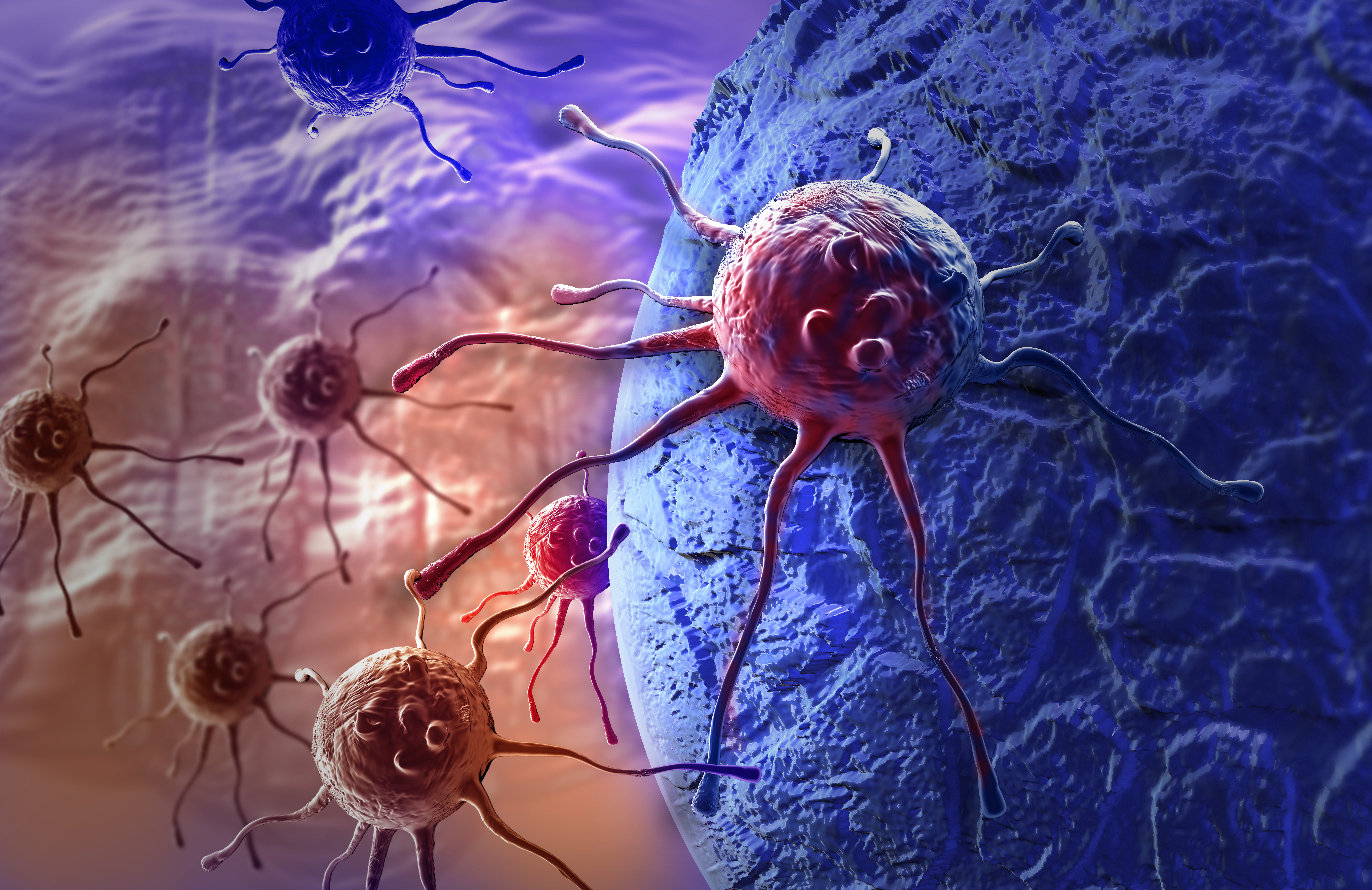 Advances in cancer research seem to be occurring at dizzying speed these days.
In just the past three years, we've seen a plethora of new therapies approved to treat patients with chronic lymphocytic leukemia and multiple myeloma. And the rapidly advancing field of cancer immunotherapy has produced several novel approaches to treat cancer patients by activating their own immune systems to fight the cancer. Meanwhile, as we learn more about the underlying causes of cancer, scientists are becoming better at targeting the cancer-causing molecular mutations while sparing the healthy tissue, through a "precision medicine" approach to treatment.
But while it feels like these revolutionary changes are happening at warp speed the truth is, these advances in cancer treatment are the result of long-term investment in basic research and early clinical studies.
And for decades, The Leukemia & Lymphoma Society (LLS) has been leading the way, investing in research aimed at harnessing the immune system to fight cancer, a concept that seemed reasonable yet for years good results remained elusive.
Today, we are finally seeing that investment pay off. In just the past week, three innovative therapies, all advanced with significant LLS investment, have taken a step toward approval. Two companies, Novartis and Kite Pharma, both developing immunotherapies called CAR-T personalized cellular therapy, have submitted applications to the U.S. Food & Drug Administration (FDA) for approval. LLS has supported both of these.
The Novartis therapy, which is under review to treat children and young adults with relapsed or refractory acute lymphoblastic leukemia, originated in the lab led by Carl June, M.D. and his team at University of Pennsylvania and Children's Hospital of Philadelphia. LLS has supported this work for two decades with a total investment of $21 million.
Kite Pharma has been LLS's partner since 2015 through our Therapy Acceleration Program® (TAP), a strategic initiative to partner directly with biotechnology companies to accelerate cures, now in its 10th year. Kite's submission to the FDA is for lymphoma patients who have relapsed or are resistant to previous therapies.
The CAR-T (chimeric antigen receptor) cellular therapies under review work by taking the patient's own immune T cells from the body and reprogramming them so they are trained to find and kill the cancer cells. Outcomes for some of the patients treated this way have been truly remarkable. Some patients, who appeared to have run out of options for treatment, are now cancer-free three or four years after treatment.
LLS has also been leading the offensive against acute myeloid leukemia (AML), one of the most deadly blood cancers for which standard care has remained relatively unchanged over more than 40 years. We've launched the Beat AML Master Trial taking a precision medicine approach to identify the genetic subtypes of AML so patients can receive an appropriate targeted therapy for their cancer.
But we've been supporting other approaches to treat AML as well. One of these novel drugs, Vyxeos™ (formerly known as CPX-351) is a reformulation of standard therapy. It has performed well compared to standard therapy in a Phase 3 trial for older patients with secondary AML, a high-risk form of the disease. We've supported this research through our partnership with Celator Pharmaceuticals since 2009. In May 2016 Jazz Pharmaceuticals acquired Celator and this week finalized their submission to the FDA for approval.
Should any or all of these therapies attain approval, it will mark a significant achievement for LLS's long-term commitment to supporting both basic and clinical research in our quest to accelerate the pace of drug discovery and development and bring life-saving therapies to patients faster.
LLS continues to support the next generation of this research, seeking to understand why some people respond these therapies while others don't; whether these approaches can be applied to more cancers beyond blood cancers; and if more optimal combinations of therapies can lead to even better outcomes for more patients.
This is truly an exciting time in the field of blood cancer research and treatment!