Attention patients, caregivers and healthcare professionals, the Western Pennsylvania & West Virginia chapter invites all to join us for some amazing Patient Educational Opportunities:
How to Make Informed Choices about Standard Care and Clinical Trials
Tuesday, April 11, 2017
5:00 p.m. – 5:30 p.m. Registration and Dinner
6:00p.m. – 7:30p.m. Program
Undo's
51130 National Road
St. Clairsville, OH 43950
Register: http://bit.ly/April11trials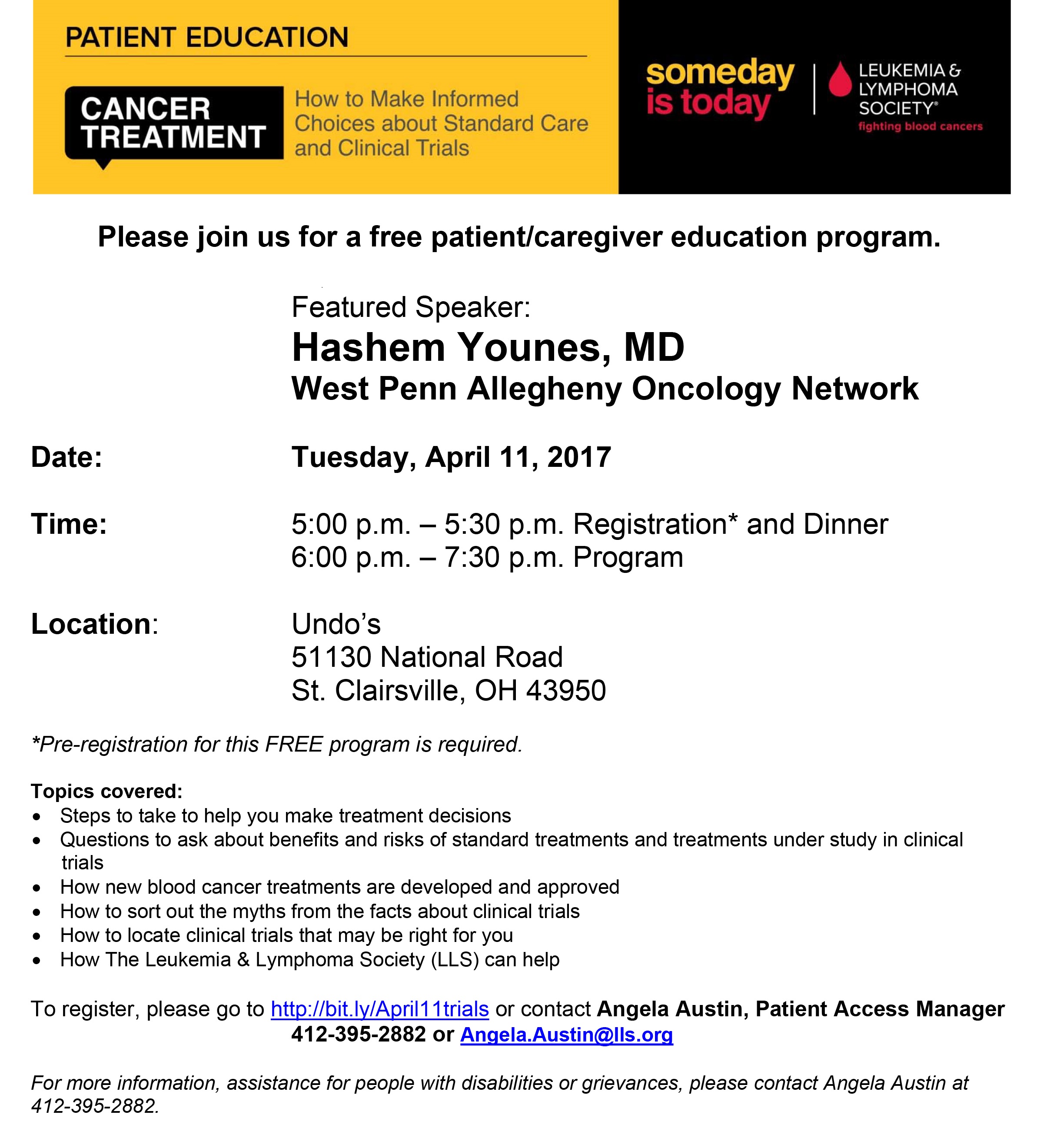 Building Bridges: Pathways to Wellness
Tuesday, April 18, 2017
11:00am - 1:00pm
6th Floor Atrium
Children's Hospital of Pittsburgh
One Children's Hospital Drive
4401 Penn Ave.
RSVP by Thursday, April 13 to survivorconnect@gmail.com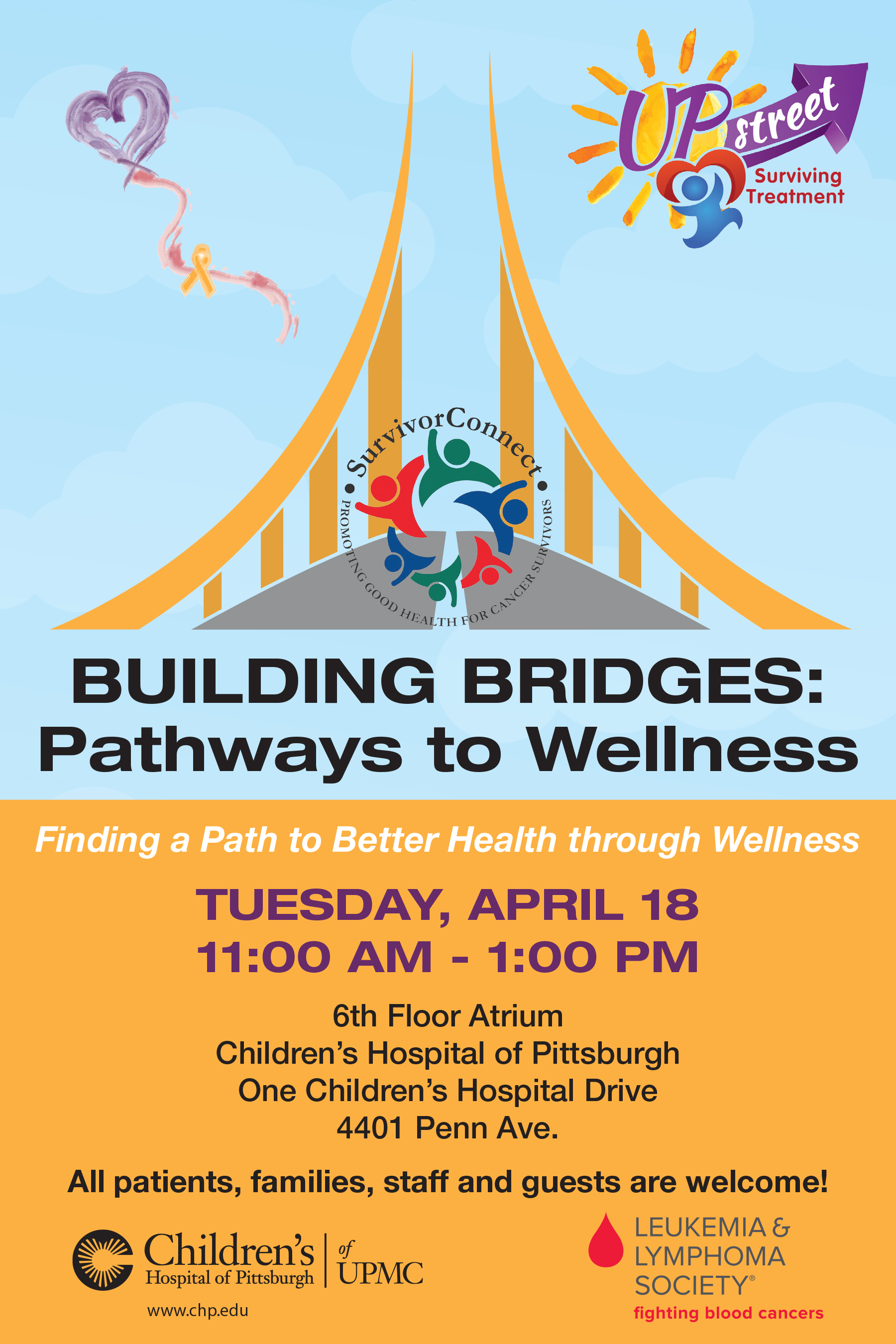 Understanding Bone Marrow Biopsies for Myeloproliferative Neoplasms Patients
Thursday, May 18, 2017
6:30pm - 8:00pm
Our Clubhouse
2816 Smallman Street
Pittsburg, Pennsylvania 1522
Register: http://bit.ly/June6survivorship​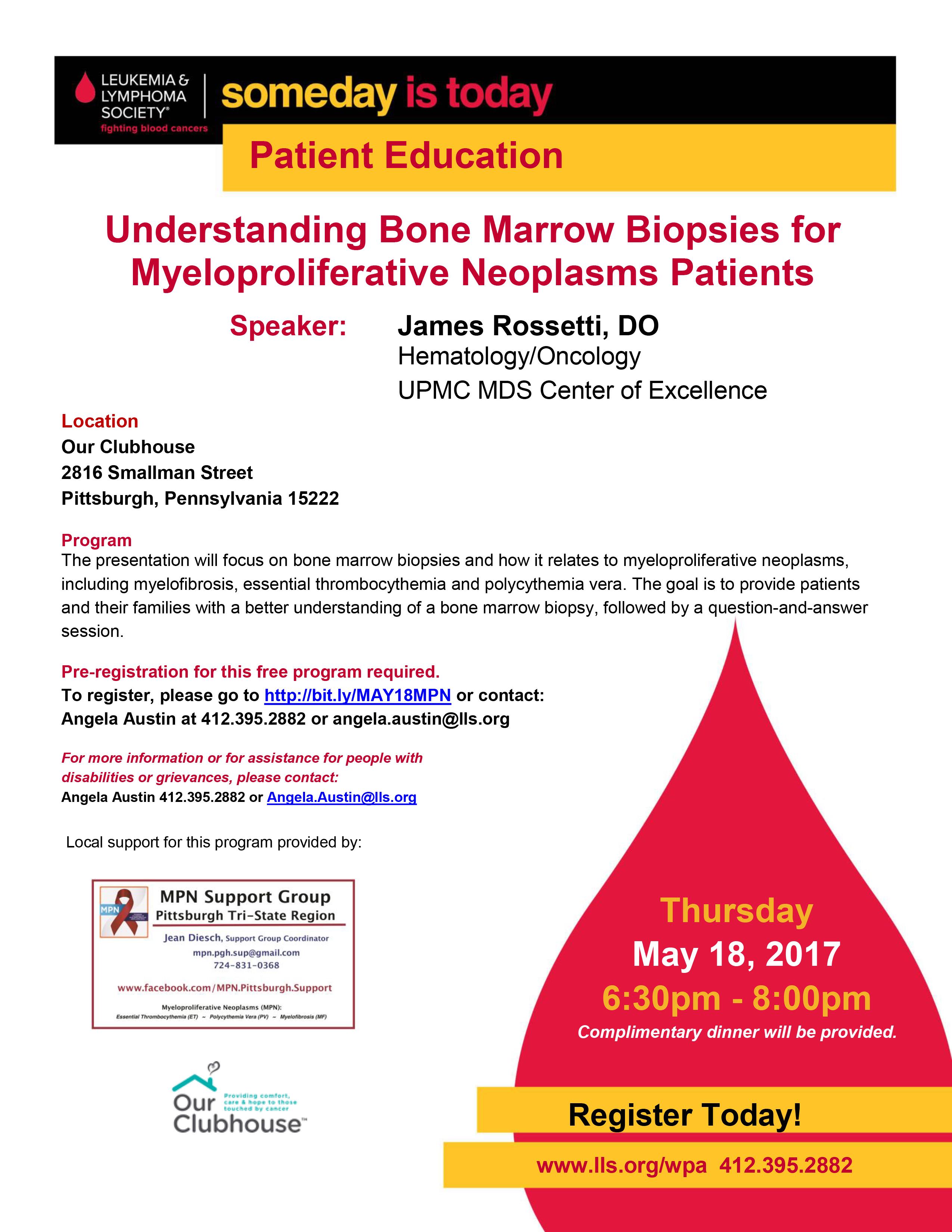 You Have Survived Cancer: What Now?
Tuesday, June 6, 2017
5:30pm - 8:00pm
​Our Clubhouse
2816 Smallman Street
Pittsburgh, Pennsylvania 15222
Register: http://bit.ly/June6survivorship